Sue began writing as "Sienna Newcastle" for small press pagan magazines in 1996.  These are some of the articles from that era:
(fiction) 'Wings,' 'Pan Problems,' and 'The Demise of God'
(Non-fiction): The Mandala and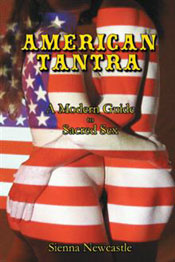 the World Tree, How Two Cultures Gods are Shown as One, Strict Deprivation or Wretched Excess?
Her first book, "American Tantra; a Modern Guide to Sacred Sex" was printed in 2009 by iUniverse publishing.
http://bookstore.iuniverse.com/Products/SKU-000127106/American-Tantra.aspx
Feel free to contact Sue regarding writings.  sujvary@comcast.net