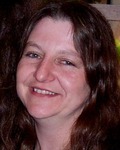 Class locations and times vary from season to season.  Some workshops may be booked for festivals, special events, and conventions. Visit our EVENTS page for current classes and registration information.
Raise, Release, and Recover Workshop
http://www.genderandsextherapy.com/raise-release-recover-workshop/
---
Intro to Tantra series:
The original "Intro to Tantra" class that inspired the book "American Tantra, A Modern Guide to Sacred Sex," Hundreds of students have graduated from this class since 2001. There are six lessons that will introduce you to the concepts of Tantra. Learn to utilize your own sexual energy as a path to healthy, joyful enlightenment. We give you clear instructions in plain English, clarifying fancy wording and giving real-time demonstrations. We translate the concepts of  pranayama, shivashakti, mantras, yantras, chakras, kundalini, bhakti and bhoga, puja, maithuna and much more!  Dress to sit comfortably, bring a note pad and willing attention.
Everyone can learn to utilize Tantric techniques; age, health, gender, or sexual preference is never an issue. Singles, couples, poly groups, gay, straight, bi, or ? Open yourself up to an intense mystical path that celebrates sensual indulgence! There is no in-class nudity, but we do have lots of fun homework!
Price varies, expect approximately $40 per person per session.  Must be 18 please.
Basics of Magick:
A six month series that has 12 lessons covering the basics of many different methods of spiritual enlightenment from alchemy to zen.  Students leave with an understanding of how all the mystic paths work, and an ability to find their own path afterward.  This class is scheduled when six students express interest. $25 per person per session.
The Mystery of Mandalas:
This is an excellent workshop for festivals and events. Can be expanded from a one-hour to a two hour interactive presentation.
Learn the secrets of the symbols of Mandalas.  We explore different ways to interpret the iconic ancient image of the Mandala. Explore the meaning of traditional sand and painted mandala art in various cultures from East to West.  Learn to make your own mandala imbued with personal meaning, and how to use Mandala magick to overcome challenges in your own life.  Ages 18+ please. Because this workshop is offered at festivals and conventions, price varies depending on venue's speaker fees.
Tantra Teaser:
This is an excellent workshop for festivals and events. Can be expanded from a one-hour to a two hour interactive presentation.
A two-hour interactive live encyclopedia of what Tantra is, where it came from, and how learning it can change your life.  An explanation of what you can learn if you choose this path, and how the paths diverge and converge with one another.  Learn what lineages are and why Yogi's "Om." Intensive Q & A at the end.  This workshop is offered at festivals and conventions, and prices vary.
How to read Tarot in 3 easy steps:
Struggling to learn tarot?  Get to the bottom of all the confusion!  Our method has worked for hundreds of tarot students over two decades.  Learn the symbolism, the elements, and the history of the Tarot and three very helpful layouts!  Students go home the first night with the ability to do 'mini readings.'  Often we leave time to study each step before moving to the next!
In Lesson 1 we learn the major arcana & general layouts. In Lesson 2, the face cards & specific layouts, then in Lesson 3, we tackle  the number cards & future practices.
This class utilizes any typical 78 card deck; students must have their own deck. There is no memorizing of cards here, only a formula which I share that you can apply to any card to learn its meaning. The series can be taken as a whole or as individual lessons.
$25 per person per lesson, no refund on lessons paid in advance.  This class is scheduled when 4 students express interest.